Buying your first home can be a very exciting time. There is something about not having to pay rent anymore. Sometimes, with all of the different things going through a home buyers mind, we can make a mistake. Jaymi Naciri covers some of the mistakes that can be made and offers tips to avoid them.
Many starter-home purchases are driven primarily by price, which is understandable. But, there are so many other considerations involved in finding the right place, like square footage and location, to name just a few of the most consequential.
When looking for your first home, it's critical to keep the most important considerations in mind so you don't find yourself going down a real estate rabbit hole. Remember these common buyer mistakes to keep you on track.
Buyer mistake No. 1: Being seduced by the pretty stuff
Fresh paint, pretty throw pillows, nice bedding. They're all decoration, and decoration can be dangerous for homebuyers. Don't let it distract you from the house itself. How's the floorplan? Does it work for your family? Is there enough square footage? Does the location make sense? These are among the factors that should be driving your purchase.
Buyer mistake No. 2: Searching for a home that fits your furniture
How many times have you heard a buyer on House Hunters say, "Our furniture won't fit in here." When you're buying a property that costs a couple hundred thousand dollars, it's silly to hold back over a five-year-old, $1,000 couch.
Buyer mistake No. 3: Getting too hung up on price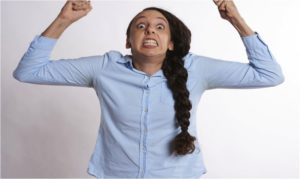 It's easy to get a number stuck in your head and refuse to give up, but that figure might not be doable depending on your local real estate market. Raising your price range by $10,000 may vastly increase the available homes and may only mean another $50 per month. That's one lunch out you can forgo to get what you really want.
Buyer mistake No. 4: Not trusting your gut
The price is right, the location is right, and the home has the right number of bedrooms and baths. But it just doesn't feel right. You may not be able to put your finger on what it is that's bothering you about a house, but if something's nagging at you now, imagine what it will be like to live there. It could be your gut is trying to tell you something.
Buyer mistake No. 5: Ignoring the neighborhood
The hope is that any major problems with the home you're looking at will show up on an inspection report, but other issues could pop up to derail your purchase or kill your enjoyment of the home once it belongs to you. A lot of the time, that has to do with the neighborhood.
That could mean a commercial area too close to home, a rundown house across the street, or some zoning changes that are bringing a ton of new multi-family units to the area and increasing traffic. Whatever it is that's bothering you, think it through. You can always fix your home, but you can't change the neighborhood.
Buyer mistake No. 6: Not thinking long term
Maybe you think you'll only be in this "starter home" for two years, and, therefore, the neighborhood isn't all that important. As long as the house meets your approval, you're good, right? According to a study by ValuePenguin, "the median duration of homeownership in the U.S. is 13.3 years." That varies depending on the location, however, of the 20 largest U.S. cities studied, the lowest median was 9.7 years in Denver.
Does that mean you'll stay in this home for 10 years or more? Who knows. But if you're a young couple planning to have kids in the next three-to-five years, let's say, it wouldn't hurt to make sure the home you buy now can accommodate that lifestyle change.
Click here for full article